School Council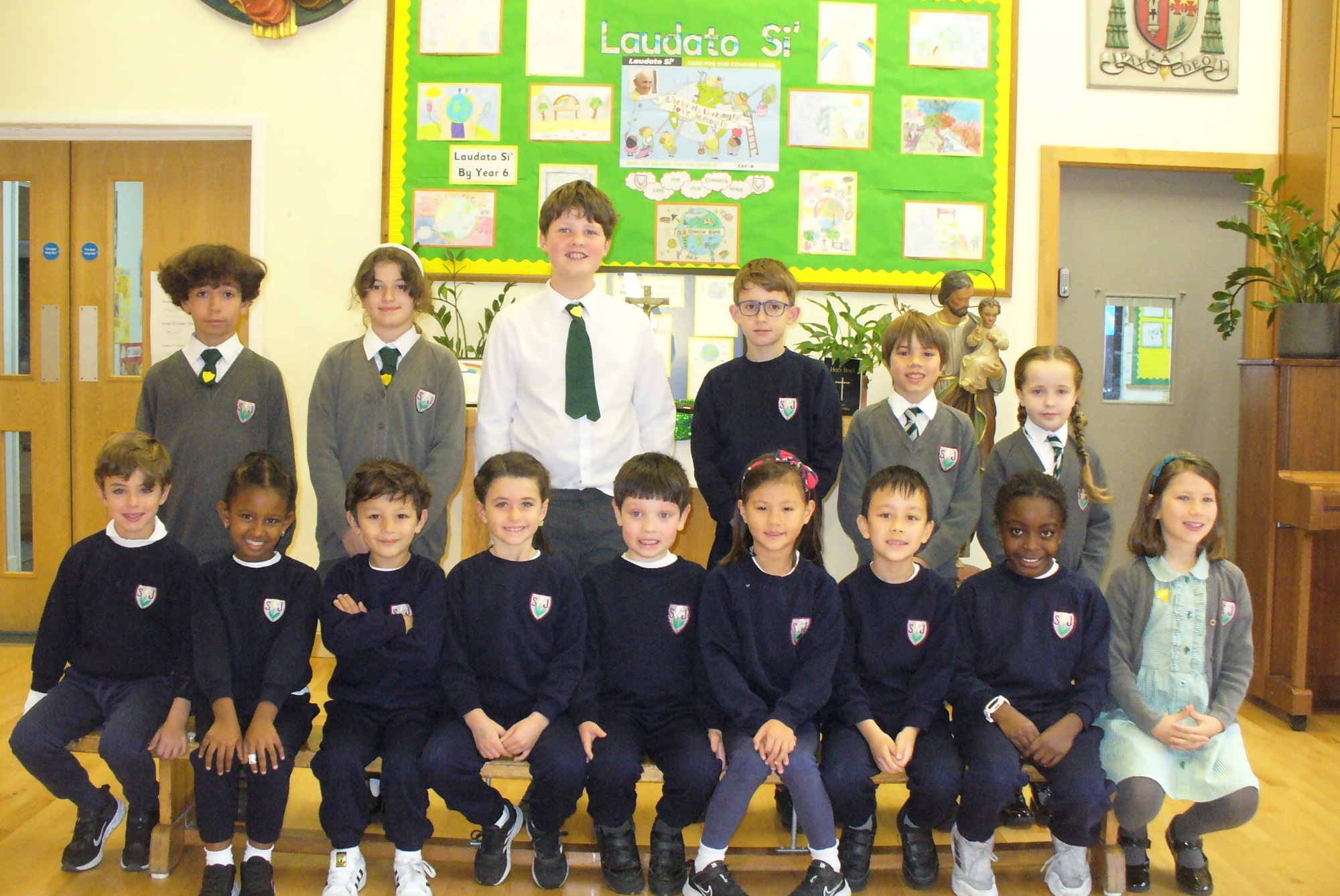 At St Joseph's, our school council is a group of children that represents the views of all our pupils. The group is headed up by Mrs Deacy, our Enrichment Teacher. It gives our children the opportunity to have their voices heard and be part of the whole
school community. They help to make decisions about school life and organise projects that support learning and development, such as organising charity events, theme days or representing the school at outside events. One of their main focus areas in recent years has been our Climate Club. Many initiatives including recycling, making our school grounds greener and encouraging more children to walk or cycle to school.
We value the opinions of our pupils and our school council gives pupils a forum to share these opinions with our school council teacher representative, Head teacher and other members of staff.
Who are the School Council representatives?
A new school council is elected each year and is made up of 2 representatives from each class from Year 1 to Year 6. All school council representatives are elected by their peers at the beginning of each academic year.